nonPareil Online: Now Available in All States Outside Texas and Florida
More on Spindigit:
(Spin Digit Editorial):- Plano, Texas Oct 14, 2021 (Issuewire.com) – nonPareil is excited to announce its online training program for adults with autism. nonPareil is a post-secondary instructional program helping adults with autism progress toward their potential by integrating work-readiness training with hands-on technical instruction and social engagement opportunities. nonPareil Online (nPO) brings their training for adults with autism to all states outside of Texas and Florida.
"We see this as a great opportunity to serve more individuals who want to attend nonPareil but do not live in the area or are unable to relocate to attend one of our four in-person sites," says nonPareil President and CEO Gary Moore. With interest from over 70 cities across the country, nPO is an extension of the in-person training program now provided in Plano, Houston, Austin, and Orlando.
In April 2021, nonPareil started the nPO program as a pilot. With the success of the students in the online program, it will now be available to adults with autism around the country. "I think this is the most successful he has felt in a learning and social environment ever," stated a parent from California of a student in the nPO program.
For More Information Contact:
Melody Marshall
Director of nPO
nonPareil
972-971-1380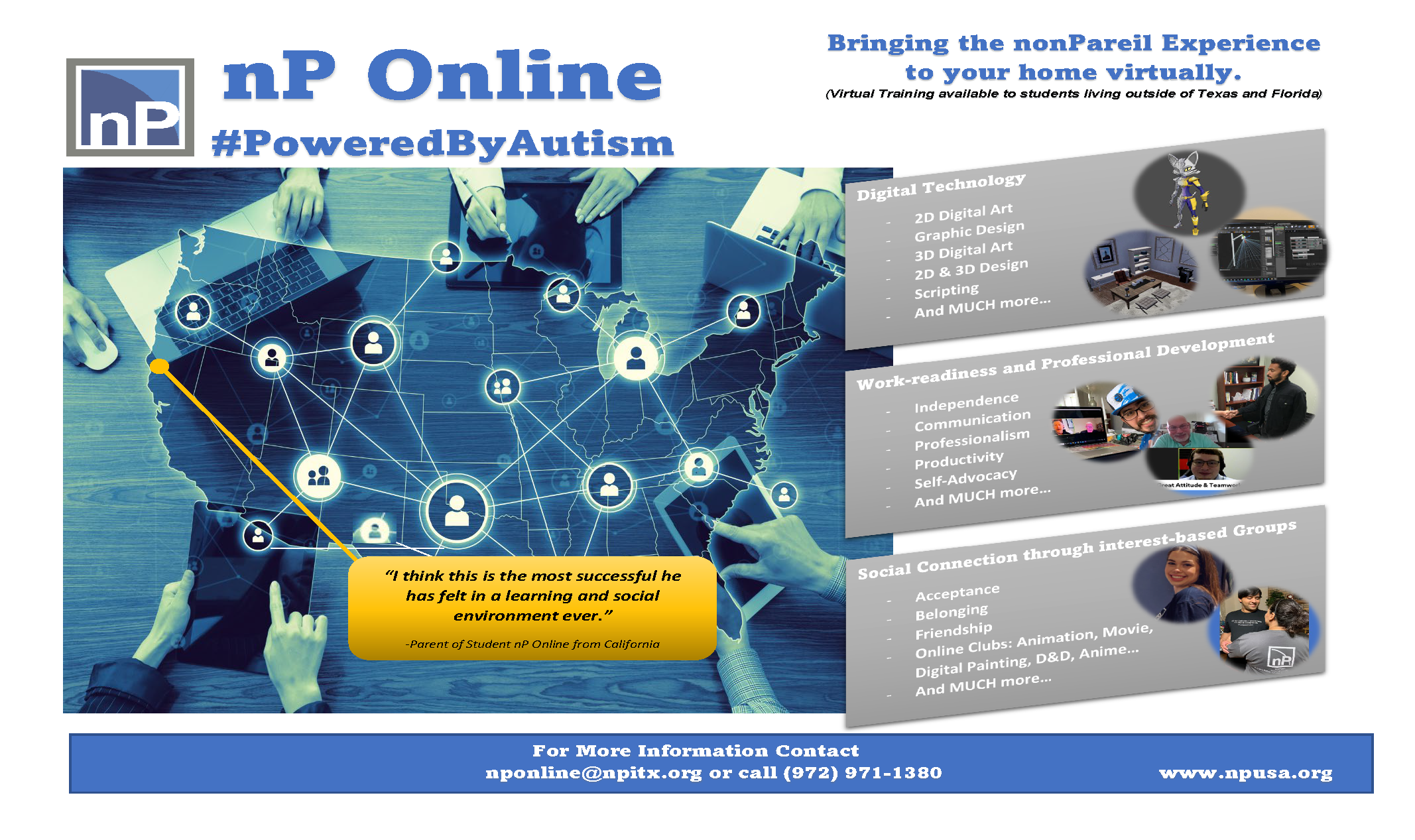 Media Contact
nonPareil Institute
972-971-1380
5085 W. Park Blvd Suite 700
Source :nonPareil Institute
This article was originally published by IssueWire. Read the original article here.