… Why can't this be easier?
More on Spindigit:
(Spin Digit Editorial):- Melbourne, Victoria Sep 7, 2021 (Issuewire.com) – FIND YA HOLE is proud to announce the launch of their new Puncture Detection Wipes, available now at findyahole.com
They can be used to detect punctures in BBQ hoses, gas bottles, tyres, inflatable mattresses, ski tubes, pool toys, or even your own personal bedroom inflatable.
Company founder Peter Baumann initially came to the idea through his own laziness. "I know I should check my BBQ gas bottle and hoses for leaks, but I can't be bothered with the hassle of going back to the kitchen, filling up a bowl of soapy water, grabbing a sponge, and doing the check… why can't this be easier?"
Now it is.
Find Ya Hole Puncture Detection wipes store conveniently for easy access and can perform a puncture or leak detection in mere seconds.
Find Ya Hole Detection wipes are available to purchase now at findyahole.com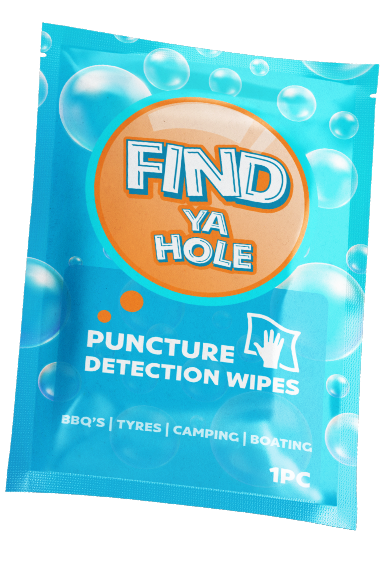 Media Contact
Find Ya Hole / Matt Caton
Source :Find Ya Hole
This article was originally published by IssueWire. Read the original article here.