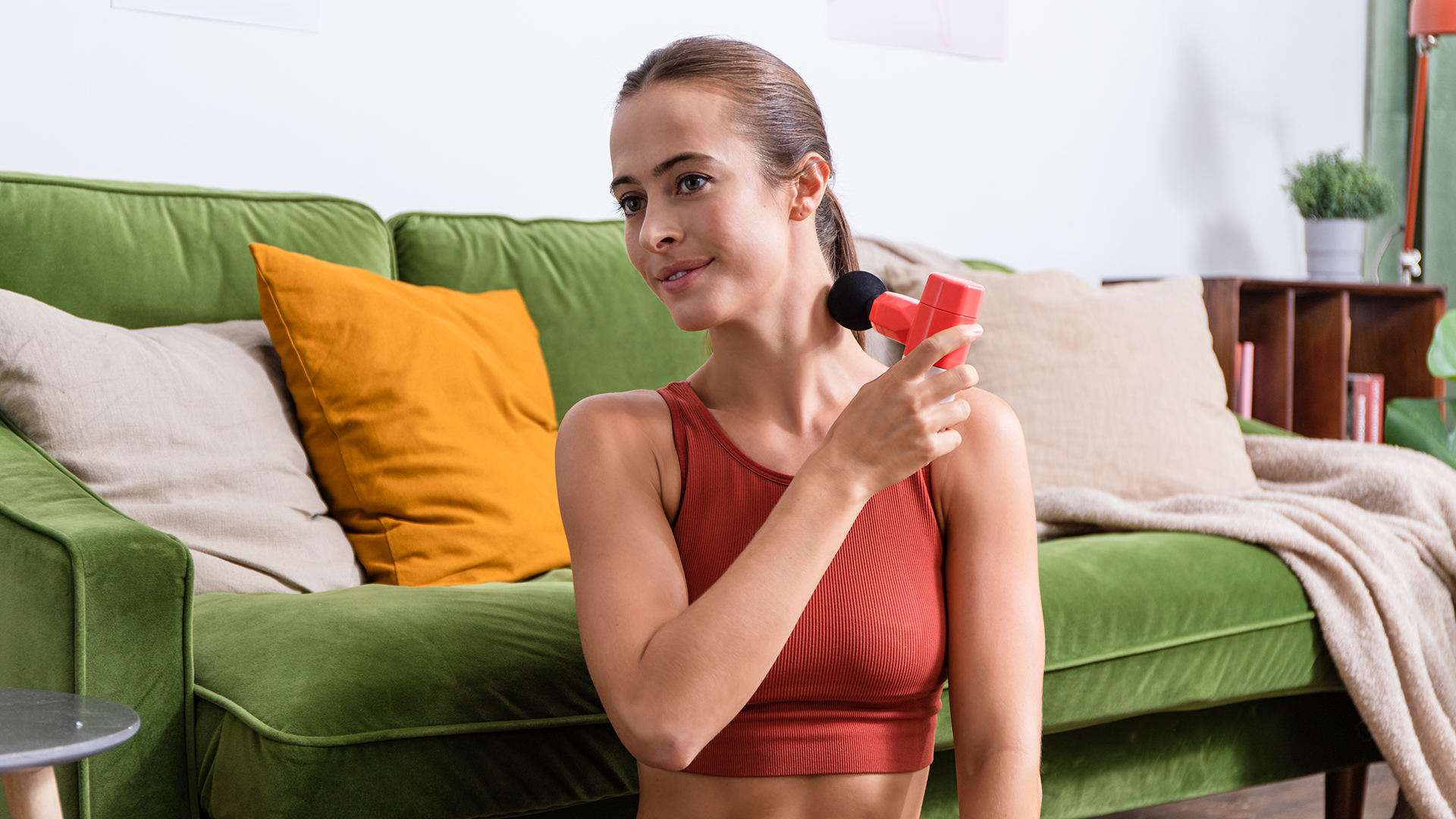 At just 13cm, the Spectrum Mini Massage Gun is smaller than an iPhone and weighs just 492 grams
More on Spindigit:
(Spin Digit Editorial):- Toronto, Oct 27, 2020 (Issuewire.com) – Fitness innovator POLARYAK today announced the launch of Spectrum Mini Massage Gun
At just 13cm (five inches), Spectrum is smaller than an iPhone and weighs just 492 grams (one pound). The ultra-lightweight, pocket-sized design is made for total body
therapy on the go and conveniently fits in a pocket, bag or laptop case. The portable and convenient design of Spectrum combines power and size to help relieve muscle pain and stiffness, increase blood and lymphatic flow, and accelerate recovery.
Spectrum is near-silent at just 45 decibels – around the noise level of a quiet library. Spectrum is also significantly quieter than a regular massage gun (75 decibels). And
starting at just $59, much more affordable than typical massage guns too. The secret to Spectrum's massage technology is its unique Triple Noise Reduction design. An advanced floating motor absorbs shockwaves to filter out noise, a duplex bearing drive reduces operational noise, and a high-powered brushless motor silently produces power.
The advanced internal technology of Spectrum is cased in a sleek and ergonomic octagonal design made from anti-slip and anti-sweat materials. It comes with four flexible attachments and vibration settings for deep tissue massage to target all muscle groups.
POLARYAK Founder [Fernando Junior] said: "We are excited to continue our mission of complete physical health by launching the world's smallest massage gun.
"In a world where we are constantly on the go, the portable design of Spectrum means it's now possible to stay fit and healthy anywhere. But don't let the size deceive you. Spectrum balances power with size to deliver an incredibly effective deep tissue massage."
Spectrum is the second Kickstarter campaign from the POLARYAK team. It follows their successful 2019 campaign for innovative massage device YOGGI Ball, which has sold thousands of units.
Spectrum is available in five colors: carbon, living coral, mimosa, blue turquoise and vivid violet. The product launches on Kickstarter on [13 OCT 2020 ] and is available at the special pre-launch price of US$59 for a limited time.
Full-scale production will commence in mid-November 2020.
Click here to visit the Kickstarter Campaign [LINK]
Download the Spectrum PRESS KIT [LINK]
Spectrum Mini Massage Gun Specifications
— Size: 95mm x 139mm x 50mm
— Weight: 1lb/492g
— 4 Attachments (Dual-point, ball, bullet, flat)
— Speed: Max. 3200 percussions per minute
— 4 vibration settings (1800rpm, 2100rpm, 2500rpm, 3200rpm)
— Operating time: 270 minutes
— Fast USB C compatible charge
About Spectrum
Spectrum is the creation of Brazilian Jiu-Jitsu Champion Fernando Junior, Yoga teacher Arvy Chan and athlete Jemima-Joy Gbadago, in partnership with award-winning product designer Yamaha Tsung.
Part of innovative fitness brand POLARYAK, Spectrum continues the company's mission to create convenient, effective recovery and performance tools for daily life in an on-the-go world.
For more information visit: http://www.polaryak.com
Media Contact
Startkiz PR
+852 96189688
Source :Wise Box Alliance Limited
This article was originally published by IssueWire. Read the original article here.