Showings are at OPEN gallery from 1pm to 8pm M-Thursday. 502-457-0510
More on Spindigit:
(Spin Digit Editorial):- Louisville, Oct 16, 2020 (Issuewire.com) – Gay Louisville Artist's Exhibit Hits OPEN
Jake Wheat is a 46-year-old artist in Louisville, Kentucky. In 2016 he was on top of his game, went to the gym 4x a week with boot camp on Sunday, and was in the best shape he had ever been in. One day in October, he fell over while working and was paralyzed. His entire right side was immobile, and it was determined that he had Multiple Sclerosis.
Learning how to walk, drive, and getting the confidence back to recoup what was lost – Wheat recovered with his life and started working with composite photography as a way to work on his memory and coordination.
The concept of a green screen and graphic design was a pathway to express his feelings towards addiction struggles that he witnessed first hand or the abundance of LGBT+ issues like addition (18+ million addicts are LGBT+.)
Bullying, gender identity, and a perspective on those topics were the primary focus. The vulnerability of nude or partially nude males in the pieces was refined, and never compromised for the sake of the viewer. "My work is a brightly colored reflection of a man in crisis, be it an addiction or whatever. I tend to make the point that every CIS man has a penis, some women have a penis, but not everyone person has a heroin needle or a battle with addiction."
Gender identity is also explored. "I must point out that NOT all women have vaginas." I stand by that, and I have educated myself as a 46-year-old man on the proper use of pronouns. The courage to come forward as a person you feel and ignoring such social pressure and internal or external torment was my focus. I have much more work that I want to do, and so this exhibit is a reflection of work that I was moving toward, and work that took me three and a half years to complete."
The opening that was originally planned faded into the reality of the pandemic, risk, and so it was canceled.
"I was in the process of getting my exhibit ready for the public in June of 2020, but the COVID-19 pandemic put that on pause, and I could no longer endanger myself because I am immunosuppressed due to my Multiple Sclerosis infusions. I recognize I have much more work to frame, much more topics to express, and my journey is still ongoing. However, this exhibit at OPEN spans the phases of addiction, bullying, loneliness, gender identity," Wheat says while taking a sip of his tea.
"Racism, hate, and transgender issues are my focus now," Wheat said. "I feel like my work is more refined and I am more at peace with myself because of my art. I am more at peace with my disease, more at peace with the hurdles I have had, and more at peace with my direction. Because of my work, I am happier now with the new normal that I am.'"
BY APPOINTMENT ONLY
Showings are at OPEN gallery from 1 pm to 8 pm M-Thursday.
Call for an appointment: 5024570510
MASKS REQUIRED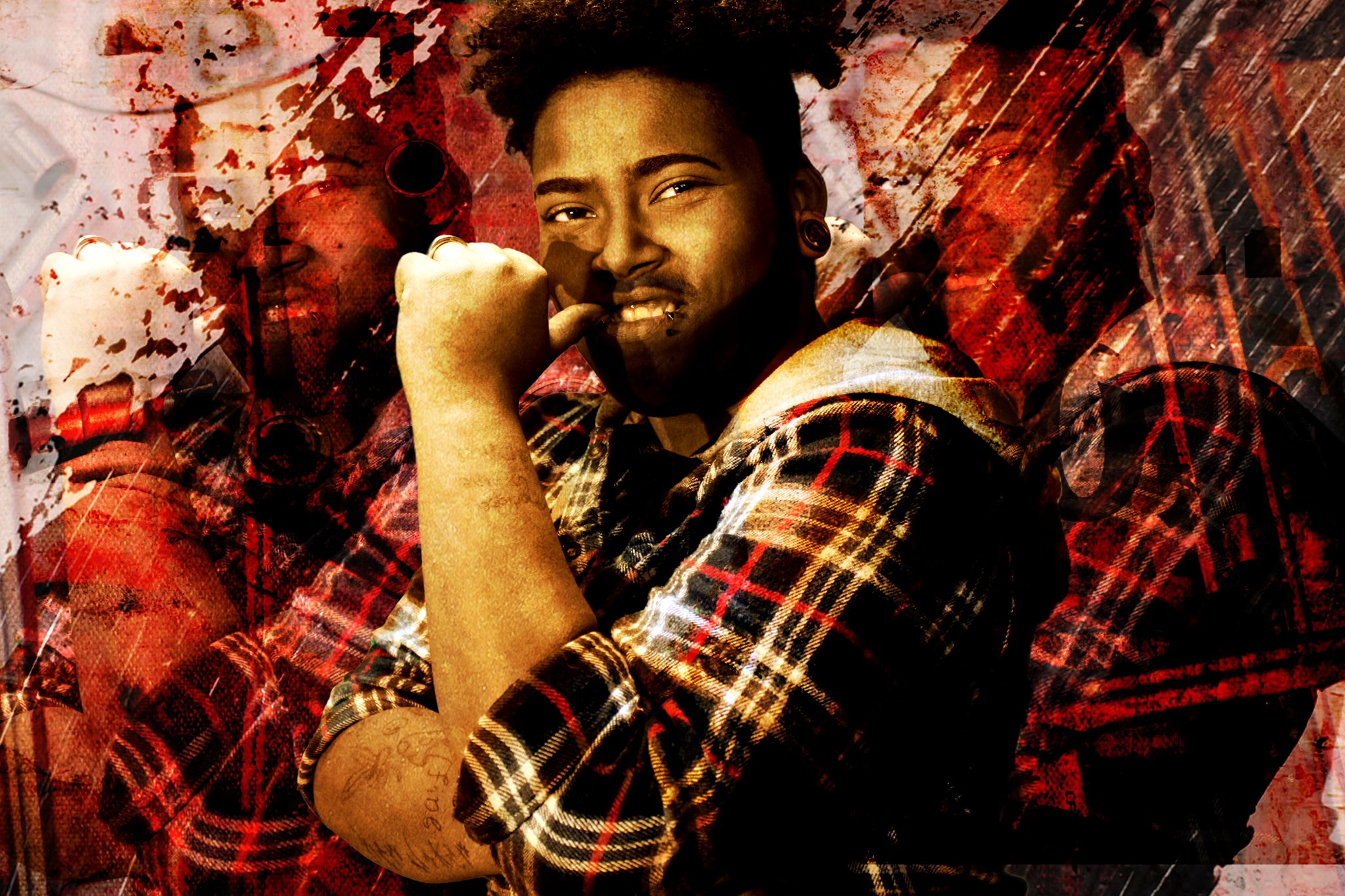 Media Contact
John Paul Faughender III
5024570510
2801 S Floyd St
Source :Vyp3r Photography
This article was originally published by IssueWire. Read the original article here.