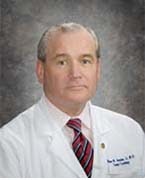 Get to know Cardiologist Dr. William M. Herndon Jr., who serves patients in North Carolina.
More on Spindigit:
(Spin Digit Editorial):- New York City, Sep 4, 2020 (Issuewire.com) – Dr. Herndon Jr., an accomplished cardiologist, has over four decades of experience in his field. His clinical interests include heart murmurs, adult clinical cardiology, cardiac nuclear medicine imaging, cardiac CT, coronary calcium screening, endocarditis, and echocardiography.
In affiliation with Atrium Health, he sees patients at Sanger Heart & Vascular Institute – Gastonia and Sanger Heart & Vascular Institute – Brunswick in North Carolina.
Seeing a cardiologist for regular checkups can help reduce the risk of diseases that affect the heart and blood vessels. When heart disease is particularly complex or requires a procedure, the world-renowned subspecialists and surgeons at Atrium Health can help. From leading outcomes and breakthrough research to surgical firsts and advanced treatments only found in the region, the top-ranked experts offer the highest quality care, giving patients a better chance of achieving the best results.
Completing his medical degree at the University of North Carolina School of Medicine at Chapel Hill in 1981, Dr. Herndon Jr. furthered his education by serving his residency in internal medicine at North Carolina Memorial Hospital in 1984. This was followed by a fellowship in cardiovascular disease at the University of North Carolina School of Medicine in 1987.
A Fellow of the American College of Cardiology (FACC) and a Fellow of the American Society of Echocardiography (FASE), he is board-certified in internal medicine and cardiovascular disease by the American Board of Internal Medicine, a physician-led, non-profit, independent evaluation organization driven by doctors who want to achieve higher standards for better care in a rapidly changing world.
Among the doctor's most notable achievements, he holds certifications from the Certification Board of Nuclear Cardiology (1995), the National Board of Echocardiography (2003), and the Certification Board of Cardiac Computed Tomography (2009). From 2012 until 2015, he completed the Heart/Stroke Recognition Program at the National Committee for Quality Assurance.
Cardiology is a branch of medicine that deals with the disorders of the heart, as well as the circulatory system. The field includes medical diagnosis and treatment of congenital heart defects, coronary artery disease, heart failure, valvular heart disease, and electrophysiology. Cardiologists are doctors who diagnose, assess, and treat patients with diseases and defects of the heart and blood vessels (the cardiovascular system).
Learn More About Dr. William M. Herndon Jr.:
Through his findatopdoc profile, https://www.findatopdoc.com/doctor/2742957-William-Herndon-Jr-Cardiologist or through Atrium Health, https://atriumhealth.org/provider-profile/william-herndon-1366553968
About FindaTopDoc.com
FindaTopDoc is a digital health information company that helps connect patients with local physicians and specialists who accept your insurance. Our goal is to help guide you on your journey towards optimal health by providing you with the know-how to make informed decisions for you and your family.
Media Contact
Your Health Contact
Source :William M. Herndon Jr., MD, FACC, FASE
This article was originally published by IssueWire. Read the original article here.