While Halloween has just passed, the sale is still on the swing. Leawo Software is offering their Ultimate Blu-ray Toolkit with 60% discount for Blu-ray decryption, ripping, conversion, backup, burning and protection removal.
More on Spindigit:
(Spin Digit Editorial):- Shenzhen, Guangdong Nov 2, 2022 (Issuewire.com) – Seasonal promotions give consumers an extra boost to buy or, at the very least, browse deals. During special events or holidays, people tend to be more relaxed and purchase more. That means retailers and online sellers will be pulling out all the stops. While Halloween is over, the sale will still be on for a while. Leawo Software, a leading developer and supplier specializing in multimedia solutions and data management software, is hosting its 2022 Halloween Free Giveaway & 70% OFF Specials online sale. At the event, people can get up to 70% off multimedia solution software, 30% off site-wide coupons, and a $29.95 worth of DVD Creator freebies. This activity will last until Nov. 10, 2022.
If you have a soft spot for Blu-ray, then Leawo Ultimate Blu-ray Toolkit is just for you. This is a 4-in-1 Blu-ray solution package to decrypt, rip, and convert Blu-ray DVD to video/audio files in various formats, burn photo/video files to Blu-ray/DVD, copy and back up Blu-ray/DVD, remove Cinavia protection, and more. During the Leawo Halloween sale, this bundle is 60% off, saving $221.97. Also, there is a 40% discount on every product for people who just want to buy a single item. Below are separate introductions to each product.
For those who enjoy streaming, Leawo also has a special 50% discount on CleverGet Video Downloader for them. For just $39.97, people can download up to 8K videos from over 1000 sites, including YouTube, Facebook, Twitter, Vimeo, Instagram, TikTok, etc. Video types range from on-demand videos like movies, TV shows, music videos, and video clips to live-stream videos. All downloads can be saved as MP4, MKV, or WebM files without quality loss. Also, if people want to download videos from paid platforms, then they can turn to other modules like Amazon Downloader, Netflix Downloader, HBO Downloader, Hulu Downloader, etc. And, these modules are also 50% off.
About Leawo Software
Leawo Software is a multimedia software developer dedicated to providing practical and useful software products and services to worldwide media fans. Its products include PhotoIns, Blu-ray Player, Blu-ray Ripper, Blu-ray Copy, Blu-ray Creator, Music Recorder, Tunes Cleaner, iTransfer, iOSFix, etc. for both Win and Mac platforms.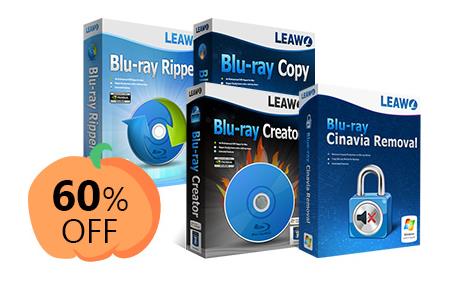 Media Contact
Leawo Software Co., Ltd.
NO.1183, Yungu Innovation Park, Nanshan Dist.
Source :Leawo Software
This article was originally published by IssueWire. Read the original article here.