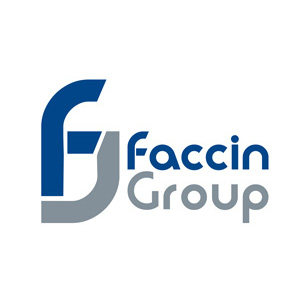 Faccin Group offers Italian custom-made solutions engineered, produced, delivered and serviced worldwide: the answer to the production needs of shipbuilding companies.
More on Spindigit:
(Spin Digit Editorial):- Addison, Texas Oct 26, 2022 (Issuewire.com) – Shipbuilding companies face many challenges: they should be able to build all types of vessels, even the most complex ones, deal with an extremely competitive market, and stay up to date with the ever-changing designs of ships in order to obtain a more efficient and sustainable result. 
Faccin Group, a point of reference in the industry thanks to its advanced metal bending solutions, offers a highly adaptable production line consisting of technologically-advanced machines, such as:
3D forming portal presses (PPS): the only machine needed to form all ship shapes, considering that with different tools is able to stretch, bend, stamp and roll;
ship frame bending machines (FB): ideal for forming all types of stiffeners;
roll presses (RP): a machine that combines the versatility of a press brake and the production speed of a bending roll, perfect to produce long conical and asymmetrical plates;
straightening machines (R): the key solution to straighten heavy-duty plates delivered from steel mills, nowadays less and less accurate;
three and four-roll CNC-controlled bending machines: great machinery to repair ship parts and general rolling.
Moreover, all of these machines can be equipped with the SIEMENS PGS-ULTRA CNC, a highly advanced solution based on Graphic User Interface technology (GUI). That means that the operator is guided through all the steps in an accurate and simply provided way. The machines are also prepared for "Industry 4.0", in order to be connected to the customer's network, improving not only productivity but also working efficiency. In addition, an RSM remote service management control system offers fast and effective support.
Learn more about us and discover our latest developments by visiting our website www.faccingroup.com
Media Contact
Faccin Group
Source :Faccin Group
This article was originally published by IssueWire. Read the original article here.