TMK Creamery, a farmstead dairy and creamery operation located in Canby Oregon, has completed construction of the first farmstead Distillery + Creamery.
More on Spindigit:
(Spin Digit Editorial):- Canby, Oregon Aug 30, 2022 (Issuewire.com) – While TMK Creamery cares for their Cowlebrities and makes the cheese, TMK Distillery upcycles the whey leftover from the cheese-making process into a vodka they call Cowcohol.
After 2 years of trial & error, TMK Distillery partnered with a good friend and owner of Hurricane Distillation Systems, Ryan Kliewer, to design and build a custom whey still, and then perfected the art of turning whey into vodka. To solve challenges in processing whey, while also creating an efficient small footprint still, Todd Koch and Ryan Kliewer created the world's first continuous whey still that can operate 24 hours/day. 
When asked about adding the Distillery to the farm, founder Todd Koch, says  "Going through college, I was like 'Man, if I could just figure out how to get these cows to make alcohol, we'd be set." Visitors to TMK are surprised to learn that each pound of cheese created can produce nine pounds of whey, which is fermented with special yeast and distilled into vodka. "We're able to create one more product from that same gallon of milk. We feel like we're getting everything we possibly can from that initial raw resource" says Todd. In this case, sustainability never tasted so good!
TMK guests are delighted to see how many sustainable practices are standard at the Dairy. For years, TMK has worked with local breweries to gather spent grains as food for TMK Cowlebrities. Most notably, their intentionality to use everything they have is shown in the path to Whey vodka, and products derived from it. Typically, cheese plants discard the whey leftover when milk is made into cheese. If not discarded, there are costs and climate impacts to haul it away or resell it for commercial whey by-products. TMK's fermentation and distillation process allow the whey to become vodka without any waste, and it stays right here at the farm. When you add to that, TMK's pure vanilla extract and retail cocktail and beverage sales, the public can see how TMK puts everything to its best use. Plus, cowcohol is not the only result of the distilling whey; TMK makes a vanilla extract and can make hand sanitizer using the same process.   
A recent article on mashed.com says "Cowcohol is one of the creamiest vodkas on the market. Although there's no doubt that many people bought Cowcohol because of its unconventional ingredients, it's no exaggeration to say that vodka enthusiasts will fall in love at first taste. Cowcohol might be a little odd, but it's got all of the flavors of your traditional high-end vodka, plus a beautiful satiny finish that will make you believe in moo-ricles." 
ABOUT TMK
TMK Distilley, and sister operation TMK Creamery are located in Canby, Oregon in the Pacific Northwest of the United States. TMK exists to bridge the gap between urban and rural families by providing remarkable experiences that deliver a transparent look at farmstead cheese-making and sustainably upcycling useful byproducts into creative offerings like ice cream, vanilla extract, and Cowcohol. TMK began a registered holstein dairy program just over 30 years ago when owner, Todd Koch, bought his first Holstein heifer in middle school. Through award-winning dairy genetics and tremendous family effort, TMK built a dairy in Canby, Oregon, just 35 minutes outside of Portland. In 2017, TMK built a state-of-the-art commercial Creamery and began making Farmstead cheese. Farmstead cheese is produced from milk collected on the same farm where the cheese is produced. TMK continues to grow the alfalfa and grass to feed TMK "Cowlebrities" and use their milk as the primary ingredient in their delicious cheeses. TMK is the first Farmstead Creamery + Distillery. TMK Creamery upcycles the whey leftover from the cheese-making process into Cowcohol! This sipping vodka, and future spirits, offer a smooth finish that is perfect for sipping, or in all of your favorite cocktails. To find out more about TMK, please visit our website www.tmkcreamery.com/pages/tmk-distillery 
# # #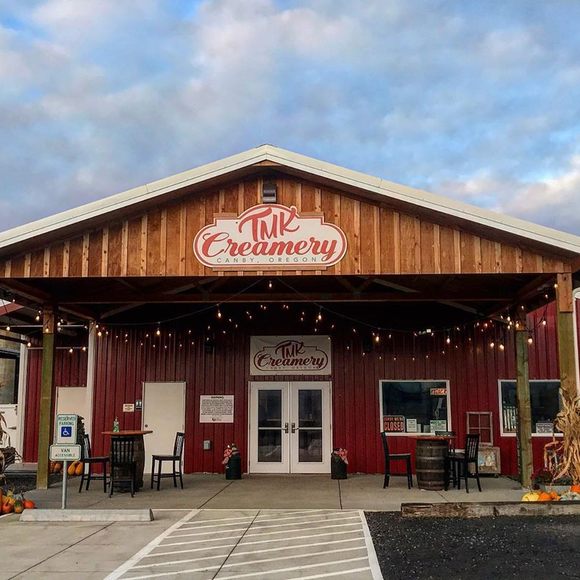 Media Contact
TMK Creamery
(503) 683-3397
Source :TMK Creamery
This article was originally published by IssueWire. Read the original article here.