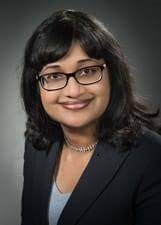 Get to know Internist Dr. Ashwinii Hari-Kurapati, who serves patients in New York, New York.
More on Spindigit:
(Spin Digit Editorial):- New York City, New York Aug 4, 2022 (Issuewire.com) – A competent internist, Dr. Hari-Kurapati is the Medical Director of Navi Health in New York, in charge of utilization management and reviewing cases, issuing authorizations or denials for post-acute care settings on various patient cases. She has over 9 years of experience in the management of inpatient medical services and is Suboxone certified.
In regards to her educational background, she graduated with her Bachelor of Science degree in Neuroscience at UCLA in 2002 and earned her Master of Science degree in Medical Neurosciences from Humboldt University in Germany in 2004. She then went on to complete her medical education at St. George's University School of Medicine in 2009 and completed her residency in internal medicine at the Stony Brook University Medical Center.
Passionate about her profession, the doctor is board-certified in internal medicine by the American Board of Internal Medicine (ABIM). The ABIM is a physician-led, non-profit, independent evaluation organization driven by doctors who want to achieve higher standards for better care in a rapidly changing world.
In the past, Dr. Hari-Kurapati served as the Medical Director for Housing Works West 37th Street Clinic (August 2020 – August 2021), Remote Physician Clinic Reviewer for Magellan Healthcare (June 2019 – February 2021), and EHE Preventative Medicine Physician at Rockefeller Center (April 2019 – February 2020).
As for her prior academic appointments, she was an Assistant Hofstra Professor/Hospitalist at Southside Hospital, Northwell (February 2015 – May 2019), and Assistant Professor/Hospitalist at Stony Brook University Hospital (December 2012 – October 2014).
Internal medicine is the medical specialty dealing with the prevention, diagnosis, and treatment of adult diseases. Physicians specializing in internal medicine are called internists. They manage and prevent common and complex diseases by providing comprehensive care and promoting overall well-being.
On a more personal note, Dr. Hari-Kurapati is fluent in both English and Spanish.
Learn More about Dr. Ashwinii Hari-Kurapati:
Through her findatopdoc profile, https://www.findatopdoc.com/doctor/988462-Ashwinii-Hari-Kurapati-Hospitalist
About FindaTopDoc.com
FindaTopDoc is a digital health information company that helps connect patients with local physicians and specialists who accept your insurance. Our goal is to help guide you on your journey towards optimal health by providing you with the know-how to make informed decisions for you and your family.
Media Contact
Your Health Contact
Source :Ashwinii Hari-Kurapati, MD
This article was originally published by IssueWire. Read the original article here.