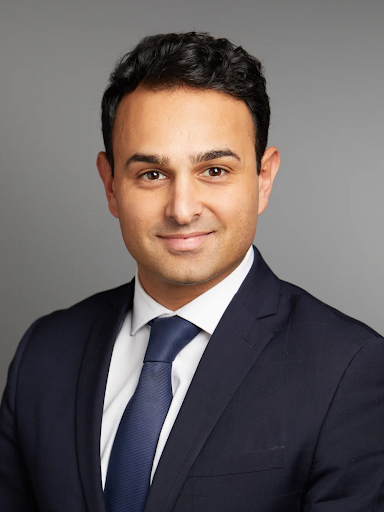 Get to know Orthopedic Surgeon Dr. Diren Arsoy, who serves patients in New Haven, Connecticut.
More on Spindigit:
(Spin Digit Editorial):- New York City, New York Jun 7, 2022 (Issuewire.com) – A board-certified orthopedic surgeon, Dr. Arsoy is affiliated with the Yale Medicine Department of Orthopedics & Rehabilitation, seeing patients in New Haven, Stamford, and Milford, Connecticut.
The doctor specializes in reconstructive surgery of the hip and knee, including primary and revision hip and knee replacements, complex hip problems after trauma, and hip preserving procedures that can help young people avoid a hip replacement later in life. He believes every patient is unique and many are nervous when they find out they need surgery. He takes a holistic approach to treatment in order to accommodate each patient's needs. 
"I connect with my patients by learning who they are and where they are from. I explain to them in a simple language what clinical problem they have. This helps to establish a connection and ease their anxiety" expressed Dr. Arsoy.
Pertaining to his educational pursuits, he graduated with his medical degree from the Charite – University Hospital of Berlin in Germany in 2009. Upon relocating to the United States, he completed his residency in orthopedic surgery and his Master of Science degree at the Mayo Clinic in 2015, followed by a fellowship in adult reconstruction and joint replacement at Stanford University in 2016. 
Pursuing additional training, Dr. Arsoy completed a fellowship in complex acetabular and pelvic reconstruction at the Hospital for Special Surgery and was awarded the Hip Society's M. E. Mueller Foundation of North America, where he was able to learn the most advanced surgical techniques in hip preservation from surgeons in Europe.
An expert in his field, he is board-certified in orthopedic surgery by the American Board of Orthopedic Surgery (ABOS). The ABOS is an organization with the goal of establishing educational and professional standards for orthopedic residents and surgeons as well as evaluating the qualifications and competence of orthopedic surgeons.
In addition to his clinical work, Dr. Arsoy pursues research aimed at continually improving patient outcomes. He is especially interested in ways to minimize pain after hip and knee surgery and to determine the best strategies to decrease complications such as blood clots and infections that can occur after a hip or knee surgery.
Orthopedic surgery is the branch of surgery concerned with conditions involving the musculoskeletal system. Orthopedic surgeons use both surgical and non-surgical means to treat musculoskeletal trauma, spine diseases, sports injuries, degenerative diseases, infections, tumors, and congenital disorders.
Learn More about Dr. Diren Arsoy:
Through his findatopdoc profile, https://www.findatopdoc.com/doctor/82717024-Diren-Arsoy-Orthopedist, or through Yale Medicine Department of Orthopedics & Rehabilitation, https://www.yalemedicine.org/specialists/diren_arsoy
About FindaTopDoc.com
FindaTopDoc is a digital health information company that helps connect patients with local physicians and specialists who accept your insurance. Our goal is to help guide you on your journey towards optimal health by providing you with the know-how to make informed decisions for you and your family.
Media Contact
Your Health Contact
Source :Diren Arsoy, MD, MSc
This article was originally published by IssueWire. Read the original article here.