The Personal training studio in Eugene, Oregon, SIMPLY STRONG, is now accepting appointments from seniors ages 55-90s for their science-backed 20-minute, slow-motion, strength training program. They are open from 7 am to 7:00 pm Monday-Friday.
More on Spindigit:
(Spin Digit Editorial):- Eugene, Oregon Apr 10, 2022 (Issuewire.com) – SIMPLY STRONG, a unique personal training service designed for seniors is now accepting new clients for its science-backed strength training program that helps older adults get stronger and live better.
SIMPLY STRONG provides one-on-one personal training for seniors focused on a 20-minute slow-motion strength training workout that targets and strengthens specific muscles. As a result, seniors experience improved health, fitness, and energy by strengthening their muscles.
Residents in Eugene, Oregon, can visit the SIMPLY STRONG website to request an appointment on their website at https://simplystrong.us.
The failing health of his late parents motivated SIMPLY STRONG founder Ed Collins to focus his 43 years of experience in the health and fitness industry to help seniors improve their quality of life through safe, simple, and efficient strength conditioning programs.
"I was driven to learn how to best prevent the progressive downward spiral of aging," Collins said. "I want a long and healthy life for myself, my family, and everyone. I have found, and research has confirmed, that if we maintain the strength of our muscles throughout our life, we will live better, function better, and live longer. So Collins founded SIMPLY STRONG to provide the safest, most effective, and the most time-efficient way to improve the strength of muscles."
SIMPLY STRONG is a family business with Collins and his adult children, Katie and Stephen, working directly with clients. Ed and Katie Collins are functional aging specialists with bachelor's degrees in physical education and science-based exercise programs. Stephen Collins is a certified personal trainer.
The family of trainers works with clients to develop a personalized, slow-motion strength training workout to help seniors create a more energetic body that moves better, looks better, and helps improve their quality of life.
SIMPLY STRONG guarantees improved fitness in 12 weeks with at least once a week 20-minute workouts. A SIMPLY STRONG workout is efficient and effective with the personal trainers leaving no room for error or guesswork, said Diane Moen, a SIMPLY STRONG client. "I already notice big differences in my body. I have more stamina, feel stronger, and my muscles are becoming more toned, and I sleep better," Moen said.
For client Bob Clark, the SIMPLY STRONG workouts help build endurance for what the day brings – whether work or play. "My endurance for work and working out, playing golf, and playing basketball has improved immensely," Clark said. "I consider it the most healthful thing I could do for myself."
In support of public health, SIMPLY STRONG follows COVID-19 safety protocols, such as social distancing, masking when required, sanitization of equipment, and temperature checks. All staff is vaccinated.
SIMPLY STRONG is located at 2840 Crescent Ave., Suite 100, and is open by appointment only from 7 a.m. to 7 p.m. Monday through Friday and 8 a.m. to noon Saturdays. Learn more online at https://simplystrong.us or contact SIMPLY STRONG at [email protected] or (541) 844-1608.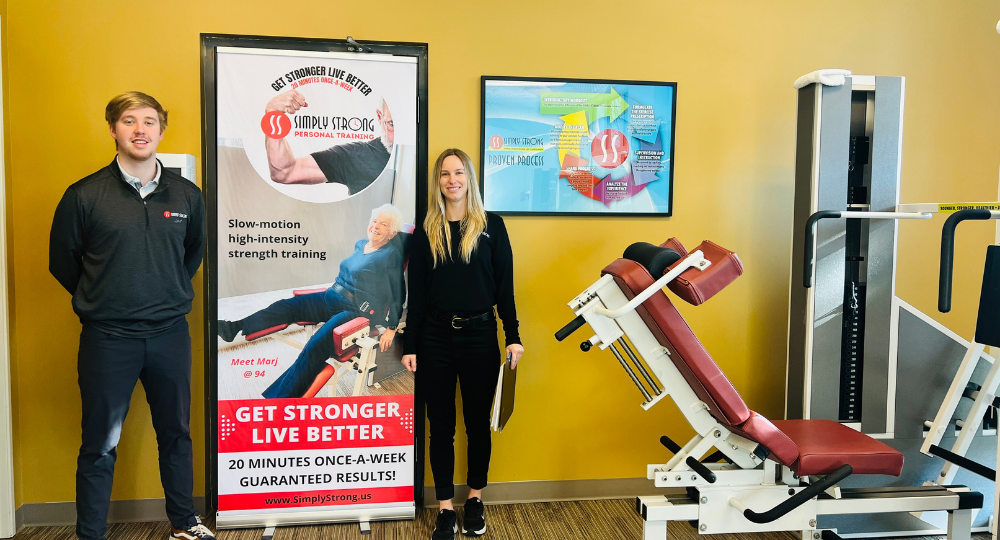 Media Contact
SIMPLY STRONG
541-844-1608
2840 Crescent Ave. Suite #100
Source :Simply Strong, LLC
This article was originally published by IssueWire. Read the original article here.