To have a stellar millennium, inc recall in place if needed (public)
More on Spindigit:
(Spin Digit Editorial):- Washington, D.C, District of Columbia Mar 19, 2022 (Issuewire.com) – We may have to do a recall on our computers software products.  the computers hardware programs products.  for one thing no one wants to buy my products, and services that I have.  but the military governments, and agencies.  plus: the business owners, CEOs, VIPs, and workers.  (buy, sell, and trade) what I sell, and trade with the public, kids, and teenagers at disaster aid sites, and tent city sites. I buy the art menus, the arts, and crafts ext. that the kids and teenagers made at the sites.  I have had trouble selling anything. but have had no trouble with sales, buying, and trading.  the items are DVDs, VHS tapes, and music CDs ext. on amazon.com, I buy from (ebay.com, and amazon.com) to the public.  there is no trouble with the products, and services of any kinds of thing we do with computer software, and hardware products programs.
COMPLETE INFORMATION ON Hickory Genesis Dealers (recalls.org)
the foods for kids, small tents, and kids backpacks for all the kids.
we have to eat there at the site (both: disaster aid, and tent city site)
we have pizza, hotdogs, hamburgers, salad, ice cream, tea, coffee milk, and water. plus: canned foods, and boxed foods. (dry, and powered foods!)
for breakfast foods: pancakes, bread, and eggs. plus: drinks, and snacks if you want it all.  for lunch foods: sandwiches, chips, and drinks.  by: Lora Robinson
(dinners: main course, veggies, and potatoes)
plus: drinks, and snacks. (some fruits)
we have a wide section of foods.  from: eatery's groups such as the lists right here: KFC, taco bell, pizza hut, McDonald's, burger king, wendy's, Arby's, and popeyes.  By: Lora Robinson
I am at the stellar millennium, inc (gave). the street gangs, and mobsters got 3% percentages of the company's.  interests=(1%-3%) of the business. the company is now called by the name here: stellar millennium inc nonprofit
the company's holdings with gangs, and mobsters.
street gangs, and mobsters=3%
jalner (street gangs leader)=2%
delta force (street gangs)=1%
(I am giving to the communities)
the hidden name of the company is below here: stellar Robinson, inc.
the trade name for the company is: sccmic
when I started the trade name is here: Lora Robinson (sccmic)
I have for the company's name here: stellar millenium, inc.
I have different kinds of specialty goods, and products.  like shorts, cups, menus, and signs.  plus business cards, and memberships cards.
(memberships punch cards and one-time gift certificates.
stellar millennium, inc- personal products:
eerennamd: is the name of the computer software, and hardware programs products that belong to the company's business I own.
we will have ad space on the internet right now!
banner ad, Reddit-ad's, and social space-ad's
"CBS, NBC, ABC, and fox5″= pr advertising space
("Twitter- ad's space=on the phone services")
we will advertise on tv, radio, newspapers, and magazines.
("stellar millennium press room")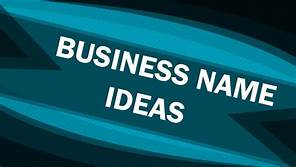 Media Contact
Lora Robinson
2024871749
1231 savannah pl se
Source :stellar millennium inc non profit
This article was originally published by IssueWire. Read the original article here.