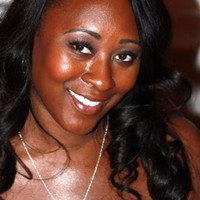 Get to know Registered Nurse, Illecia R. Benefield, who serves patients in Bethesda, Maryland.
More on Spindigit:
(Spin Digit Editorial):- New York City, New York Mar 3, 2022 (Issuewire.com) – Illecia is a registered nurse specializing in perioperative nursing and medical-surgical nursing. Attributing her success to her passion for nursing to help retired military personnel and families, she works at the Walter Reed National Military Medical Center in Bethesda, Maryland. 
The Walter Reed National Military Medical Center is a United States' tri-service military medical center, near the headquarters of the National Institutes of Health. It is one of the most prominent U.S. military medical centers in the Washington, D.C. metropolitan area and the United States, having served numerous U.S. presidents since the 20th century.
Throughout her academic career, Illecia graduated with her Bachelor of Science degree in Biology from Howard University in 1998. She then went on to earn her Bachelor of Science in Nursing degree from Georgia State University in 2008, her Master of Public Health degree from Walden University in 2011, and her Doctorate in Public Health degree in 2018.
In order to stay up to date in her field, she remains an active member of the American Public Health Association, which is a Washington, D.C.-based professional organization for public health professionals in the United States.
A Registered Nurse (RN) is a nurse who has graduated from a nursing program and met the requirements outlined by a country, state, province, or similar licensing body to obtain a nursing license. RNs fulfill a variety of job duties. In addition to their primary role in treating and caring for patients, their responsibilities also include educating patients and the public about a variety of medical conditions, as well as providing emotional support, coordinating care, and advice to the families of their patients. Other RN job functions include leadership, research, performing diagnostic tests and analyzing results, operating medical equipment, administering medications, recording patients' symptoms and medical histories, and assisting with patient rehabilitation and follow-up.
Learn More About Illecia R. Benefield:
Through her online profile, https://todaysnurse.org/network/index.php?do=/4130588/info/ 
Media Contact
Your Health Contact
Source :Illecia R. Benefield, RN, BSN
This article was originally published by IssueWire. Read the original article here.