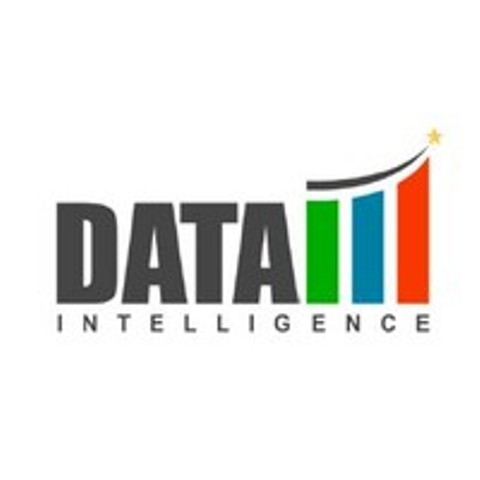 The Global Superhydrophobic Coatings Market is expected to grow at a high CAGR of 32% during the forecasting period (2021-2028).
More on Spindigit:
(Spin Digit Editorial):- Ferndale, Washington Nov 11, 2021 (Issuewire.com) – Market Overview
Superhydrophobic coatings are nanoscopic surface layers that repel water. Fluids (in particular water) are unable to wet such surfaces. Droplets hitting such surfaces are rebounded back. The contact angles of a water droplet on a superhydrophobic material exceed 150 degrees. Many superhydrophobic surfaces occur naturally in nature. They appear on the leaves of the Lotus plant and at the back of various insects.  These coatings can be sprayed onto any object to impart their properties to that surface. Such coatings have water repellency, anti-icing, anti-fogging, and to some extent, cleaning properties.
Download free sample: https://www.datamintelligence.com/download-sample/superhydrophobic-coatings-market
Market Dynamics
The global market for the Superhydrophobic Coatings Market is primarily driven by the growing adoption of superhydrophobic materials and their increasing applications in the electrical and electronic sectors. In terms of demand, the electronics and telecommunication sector accounted for approximately 32.0% of the superhydrophobic coatings market in 2015. Water is the leading cause of lost function in electronic devices. IDC estimates that every day, 900,000 smartphones are damaged by liquid. In the present civilization of life dependent on the use of electronic devices, we rely on waterproof artificial materials to protect electronics from being damaged. There is, therefore, a tremendous opportunity to offer consumers protection for their electronics against water and moisture damage. Liquid repellent, thermal, conductive, magnetic, and anti-corrosive superhydrophobic coatings are expected to find a large market for themselves in the forecast years.
Moreover, the increasing number of construction sites and buildings around the world due to the ever-growing population is expected to boost the market. These Superhydrophobic coatings are environment-friendly and highly compatible with concrete, masonry, ceramics, and composite substrates. These coatings can also be used for waterproofing applications on ceramic floor and wall tiles, cement walls, and roofs in exterior and interior constructions.
However, the Global Superhydrophobic coatings market is in its very nascent stages. A lot of scope and future awaits ahead. The mechanism behind superhydrophobic coating is well understood, and therefore, much more avenues for its application can be found out. Extensive Research and Development are being carried have been carried on since the 1990s.
Coming to the restraints, these coating still face several issues for their substantial-scale employment to prevent corrosion in electronics. They are found to hinder transparency, which can be a problem where it is a requirement. The roughness responsible for superhydrophobic behaviour can be affected due to external forces, thus affecting its property. Superhydrophobic coatings also face problems at high temperatures as they can melt away.
Market Segment Analysis
By Application
Water Repellency
Anti-icing
Anti-corrosion
Self-cleaning
Others
By Material
Silica-based coating
Carbon nanotubes
Manganese Oxide Polystyrene
 By End-User
Electrical and Electronics
Maritime industry
Building and constructions
Optical Instruments
Geographical Analysis
By Geography, the global superhydrophobic market is segmented into North America, Asia-Pacific, Europe, South America, and the Middle East and Africa.
North America leads the geographical production owing to its regional players and the massive investments made in Research and Development. For instance, one of the major players Aculon has doubled its laboratory space for research and production for superhydrophobic coatings. The regional players lead the global market with enormous economic recovery. Moreover, the increasing demand for consumer electronics in North America looks to propel the superhydrophobic coatings market in the forecasted years. Further one of the global leaders of nano-coatings, P2i Limited, claims to hold the highest share of 28% in North America.
Following North America, the second-biggest market is found in the APAC region following which comes Europe. Asia is expected to have the highest growth rate due to the increasing rate of consumer electronics.  According to data from the International Data Corporation(IDC), there is an expected year-on-year waterproof smartphone shipment growth of 2.6% in 2019. In the forecasted years it is expected to reach 1.57 billion units in 2022 from 1.42 billion units in 2018. China, which holds 30% of the world's smartphones, is expected to grow at an increasing rate.
Competitive Analysis
Key players in the market are adopting strategies such as mergers and partnerships, acquisitions, and regional expansion to stand out as strong competitors in the market. New product launches and increasing R&D are other ways the leading players improve their market presence.
In 2019, one of the global producers of Electric cars, Tesla recommended using the Rust-Oleum NeverWet spray coat on the front fascia of vehicles to prevent the build-up of ice.
In May 2019, Artekya Technologies added a new product to their industrial product range of Nasiol Brand. The product, Nasiol TWB, is a new generation nano-coating specially designed to be applied on cotton surfaces further enhancing the developing R&D power of Artekya Technology.
In 2018, P2i Limited launched high-speed Splash-proof X – an advanced nano-coating technology to address increasing demand. Splash-proof X is delivering liquid-resistant nano-coatings to smartphones, headsets, and a range of IoT devices. Along with Superhydrophobic nature, the Splash-proof X process is also Oleophobic, protecting sensitive components from exposure to environmental oils, grease, and sweat.
View full report: https://www.datamintelligence.com/research-report/superhydrophobic-coatings-market
Related Topic's
Media Contact
DataM Intelligence
+18774414866
India
Source :DataM Intelligence
This article was originally published by IssueWire. Read the original article here.