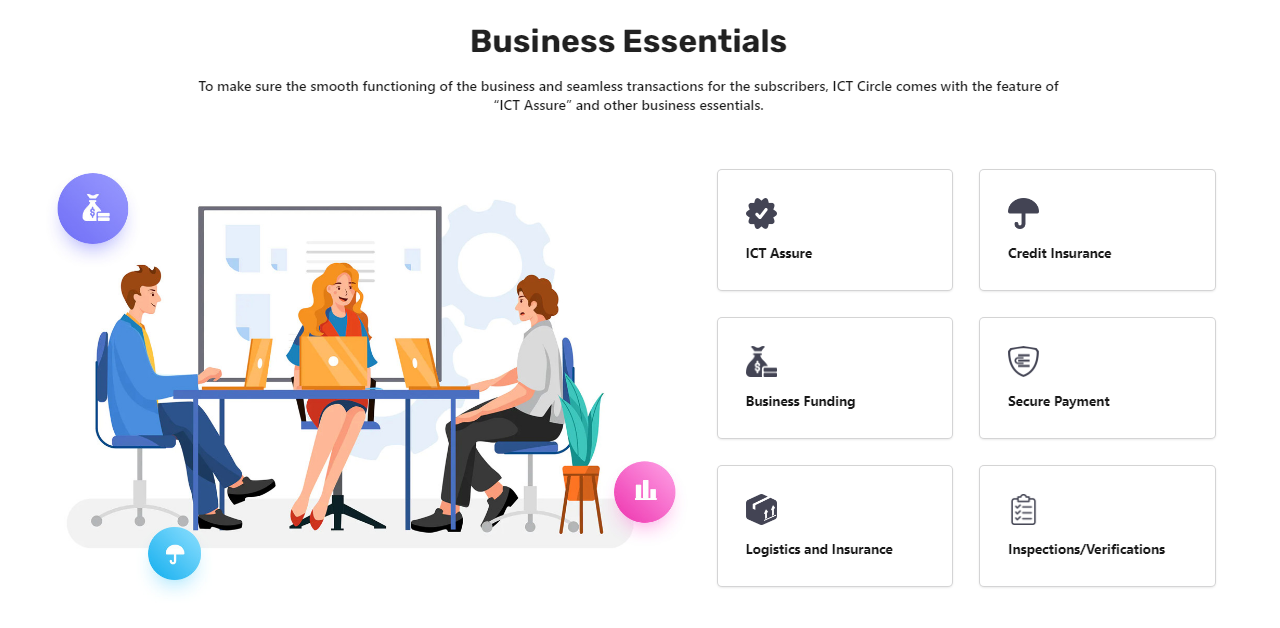 (Spin Digit Editorial):- Dubai, United Arab Emirates Aug 31, 2021 (Issuewire.com) – Due to increasing competition in ICT Business, sustaining and growing the business has become immensely difficult, particularly when trust deficit has become a common challenge.
More on Spindigit:
At the same time, businesses want to grow by reaching out far & beyond using various tools, ICTCircle.com provides a perfect platform to help them accelerate their sales process and increase their profitability with effectiveness and confidence.
ICTCircle.com, the world's first B2B Platform for ICT Eco-System partners such as vendors, distributors, resellers, and system integrators has brought in several tools under Business Essentials using Artificial Intelligence and Blockchain technologies to help in their day-to-day business transactions securely, smoothly, and safely.
To facilitate secure & seamless transactions, ICTCircle.com has brought an End-to-End transaction handling feature within Business Essentials that's called ICT Assure. Using this value-added feature, the buyers & sellers after negotiating & closing their deals can attain peace of mind as the entire transaction can be executed, handled, and monitored by ICT Assure services at a nominal fee.
Furthermore, the paid subscribers have a choice to enjoy individual business essential services as per their need, as listed below.
Logistics & Insurance
Credit Insurance
Business Funding
Secure Payment
Inspection & Verifications
Wait no more and sleep peacefully by using our Business Essential services.
Sign up now at ICTCircle.com  and enjoy the digital experience of e-procurement & e-sales.
Media Contact
ICTCircle.com
Source :Ecircles LLC
This article was originally published by IssueWire. Read the original article here.