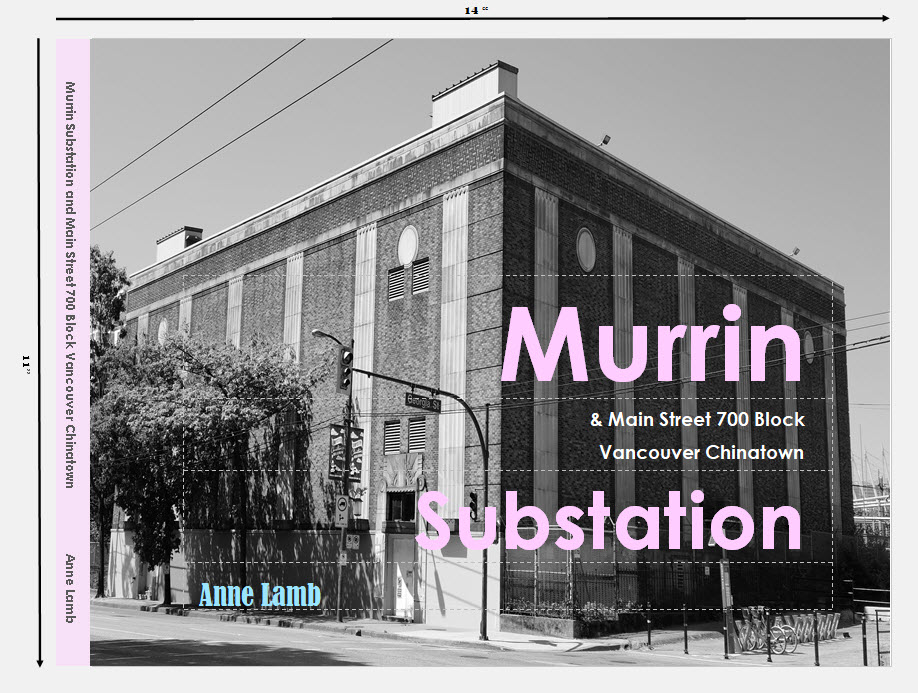 Pre-order "Murrin Substation & Main Street 700 Block, Vancouver Chinatown" on Kickstarter
More on Spindigit:
(Spin Digit Editorial):- Vancouver, British Columbia Aug 23, 2021 (Issuewire.com) – "Murrin Substation & Main Street 700 Block, Vancouver Chinatown" as a book serves as a small part of an engagement project to deliver Vancouver Chinatown history to the general public, especially the students.
The book narrates briefly about the site of the Murrin Substation and Main Street 700 Block with its past, its present, and future. For example, clarifies the exact location of Hogan's Alley.  It is both an art and history book with significant archive photographs, e.g. the 1920s snapshots and the aerial views of the False Creek including Chinatown.
The past was a time while the health of residents in Chinatown was not a consideration in the erection of the transformer at the southwest corner of Vancouver Chinatown, which will never build in the affluent area of Shaughnessy. The legacy of historical anti-Chinese feeling. The present is a time while the initiative to apply for UNESCO designation was brought up in 2018. The future is after reading this book, where the discussion of redeveloping Murrin Substation will begin before its decommission in 2030. Given the mega-site of Murrin Substation, BC Hydro hasn't announced any concrete plan for the site after its decommission in 2030.
What Will be Published? 
Two primary items could be published as a result of the success of this pre-order (crowdfunding) campaign. 
A bilingual (English/Traditional Chinese) limited edition book, 2.2 lb in weight, 11″ x 14″ in size with 20 heritage photographs printed on 100 lb heavyweight paper, which could be framed as artwork.
A bilingual (English/Traditional Chinese) eBook of limited edition in PDF format.
Inspiration 
This publication is a spinoff from the research work of a multimedia epic production about the heritage of Vancouver Chinatown.
At the southern edge of Vancouver Chinatown on the west side of Main street, 700 Block sits one of the most ordinary-looking structures in the city, its windowless architecture and transformer site occupy the whole city block. This is the BC Hydro Murrin Substation.  The proximity of the substations to the residential area is unacceptable. You can clearly hear a low-frequency humming noise Mmmmmm, when you take a morning walk along the side of the substation. The adverse health effect of high voltage transformers on the neighborhood should also be a concern.
This publishing project means a lot to me, it develops from the perspective of the project director for community engagement and Vancouver Chinatown's revitalization, which is a very small part of the research work that has been developed for three years. About the need for revitalization, the YouTube video link listed below could provide a glimpse of Vancouver Chinatown's circumstances. 
Media Contact
Saltwater City Social Enterprise Inc.
Source :Saltwater City Social Enterprise Inc.
This article was originally published by IssueWire. Read the original article here.