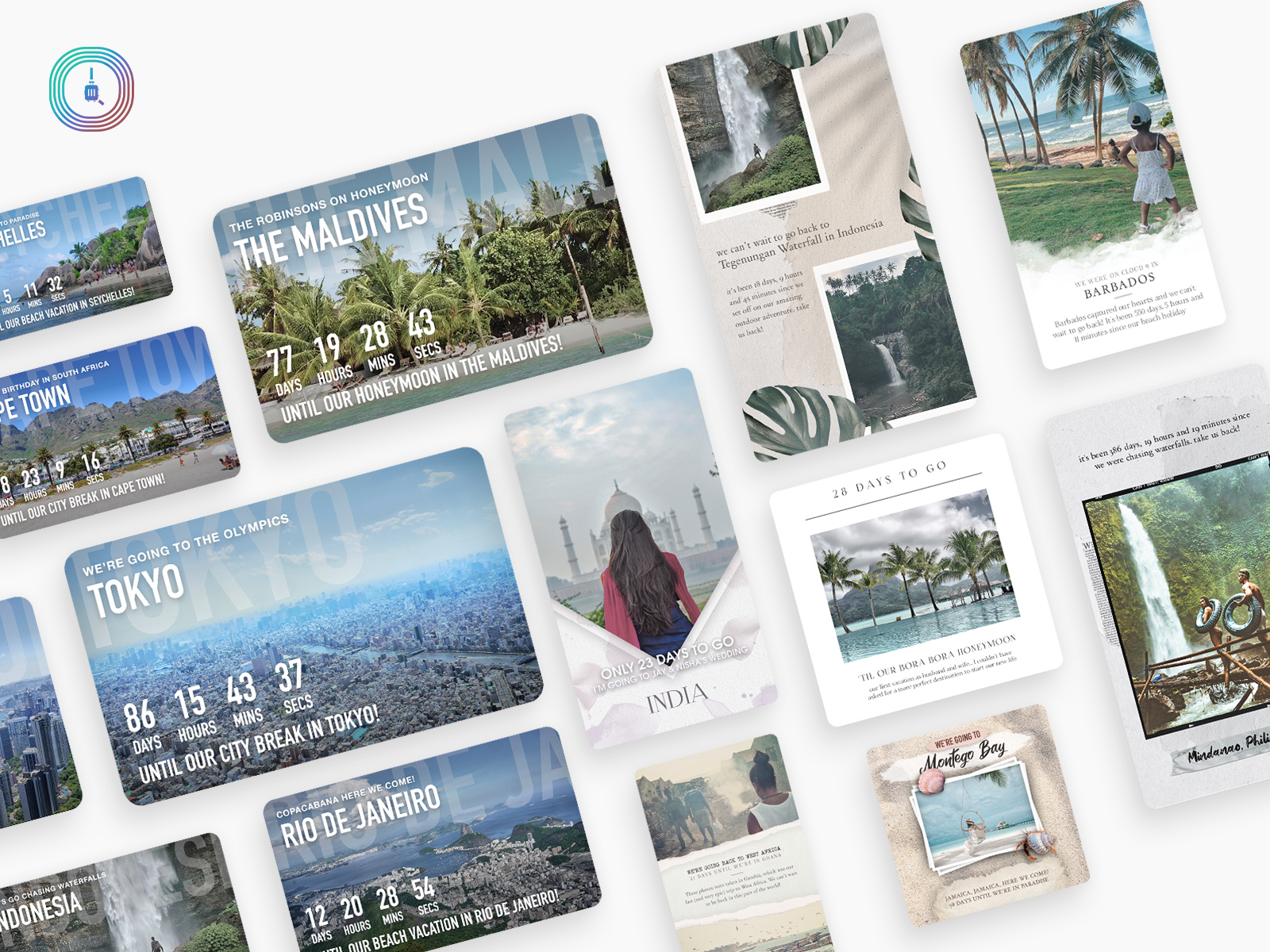 Creating personalized vacation countdowns with a unique look and feel has been
made quicker and easier by the CAN'T WAIT! app, which also lets people share
countdowns on social media.
More on Spindigit:
(Spin Digit Editorial):- London, United Kingdom Mar 12, 2021 (Issuewire.com) – Go-To Travel Guides announces the release of the new CAN'T WAIT! Vacation Countdown & Story Maker App. The app allows people to create personalized vacation countdowns, social media posts, and stories to share on Instagram, Facebook, and other popular platforms. Available on iPhone and Android, this is the latest app release from Go-To Travel Guides, whose popular visual travel guide apps are used by more than 100,000 people across 190 countries.
Launching at a time when people around the world are itching to start traveling again, they CAN'T WAIT! app allows them to get creative in counting down the days, hours, and minutes until their next trip. Using the key details of an upcoming vacation such as when and where a countdown card is created. With no limit to the number of countdowns a person can create, each will have a unique look and feel, using either the app's default travel-inspired background images or the user's own background photo. As well as counting down, the app also lets people reminisce by counting the days since a previous trip.
With 3.5 billion people using social media each day and 500 million Instagram stories shared on a daily basis, CAN'T WAIT! the app caters to those who love to share their travels on social media. With its growing collection of original, ready-to-use social media templates, the app features the unique option to share countdowns as square posts and vertical stories on platforms such as Instagram, Facebook, TikTok, Twitter, Snapchat, Pinterest, and WhatsApp. The templates, all of which are customizable, make it possible for the user to put their own stamp on the posts and stories they create and share directly to their social media accounts.
When asked about the origins of the app, Go To Travel Guides co-founder, Mason Ifejika said "Like so many people, my family and I can't wait to start exploring different countries again. After 2020 we had, I feel like we all need something fun to look forward to, as well as a reminder of the good times. The CAN'T WAIT! the app helps with both of those things. It lets people count down and look forward to their future trips in style, and it also lets them create & share beautiful memories of their travels. Our aim is simple, we want to get people excited about traveling again!"
The ability to create and share one-of-a-kind travel countdowns and memories is possible in seconds, and with only a few taps using the CAN'T WAIT! app. "We offer our users templates that not only give them design and layout inspiration but also allow for their own creativity and personal style to shine through", explained Go To Travel Guides co-founder, Natalie Ifejika.
Media Contact
Go To Travel Guides
Source :Go To Travel Guides
This article was originally published by IssueWire. Read the original article here.