(Spin Digit Editorial):- Houston, Texas Mar 8, 2021 (Issuewire.com) – PATSCO Windshield has come up with its best glass and windshield repairing services to help all car owners have a smooth and safe ride. The company is based in Houston and is best known for its expertise in fixing ding repair, windshield restoration, and replacement.
 There is a reason why windshields are named 'shield' instead of glass and the purpose of this protective shield is not only wind but anything that can cause trouble to the people inside the car. There are many things that can hit the car while driving, such as garbage, small rocks, cigarette buds, etc which can cause potential damage and make the windshield cracked, chipped, or even broken. The company has a team of professionals who can restore the windshield in its original form, keeping the structural integrity intact. The windshield should be providing 100% visibility while driving and with a damaged one, you are most likely not to get it. In order to have complete visibility, this company makes a thorough inspection of the glass and its features to make it revive its original form without replacing it. The advanced inspection is able to identify any weak point on the windshield that is prone to get damaged easily. Not only the technical features, but every car owner wants his car to be in a fairly good-looking condition, and with a broken windshield or blurry headlight, it does not even sound good-looking. With the company's utmost professionalism and expertise, the company has become the remedy of any problem regarding damaged windshields and foggy headlights.
More on Spindigit:
PATSCO Windshield is a Texas-based company is reaching out with its helping hand all over Houston with their money-back guaranteed services since 1995. With their expertise, the technicians of this company can fix glasses up to 24 inches and also within only 15 to 20 minutes. Such efficient service saves and time and money both for everyone. The company also provides free services with approved insurance of the car owners. So what are you waiting for? For more details, visit http://patscowindshield.com.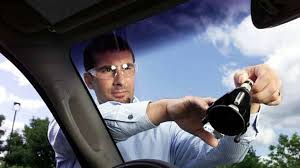 Media Contact
Patsco Windshield Repair
(281) 804-0933
Source :Patsco Windshield Repair
This article was originally published by IssueWire. Read the original article here.