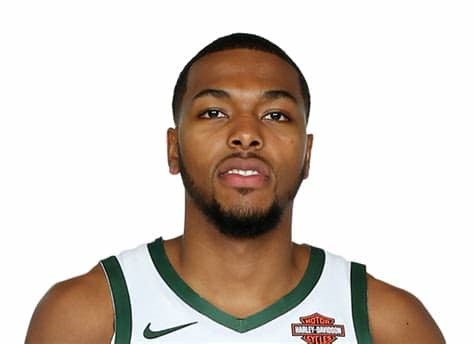 Houston Rockets Guard Becomes Shareholder and Athlete Advisory Council Member
More on Spindigit:
(Spin Digit Editorial):- Miami, Dec 17, 2020 (Issuewire.com) – SportsEdTV has appointed Houston Rockets guard, Sterling Brown, to its Athlete Advisory Council. Brown has also invested in SportsEdTV, joining a growing list of athlete shareholders. Brown will help SportsEdTV deliver improvement tips from inside the professional game and from his experience working with kids through The S.A.L.U.T.E Foundation, a non-profit organization he formed to help teach kids about life through basketball.
"We love when athletes join our SportsEdTV team," said SportsEdTV Co-Founder and Chairman, Robert Mazzucchelli. He added, "They bring real-life insights and stories that add color and meaning to our instructional content. Sterling's is a great example of life lessons that can be learned through sports and, for a lucky few, sports can become a career. He's also giving back through his foundation, and that fits with our values."
"SportsEdTV offers a perfect platform for me to help kids get better in basketball and learn important life lessons," said Sterling Brown.
Prior to joining the Houston Rockets, Brown played for the Milwaukee Bucks from 2017-2020. He played college basketball at Southern Methodist University in Dallas, TX, where he holds the school's all-time wins record. The word S.A.L.U.T.E. in his foundation name stands for Sacrifice, Ambition, Loyalty, Unremitting, Truth and Educate.
About SportsEdTV: SportsEdTV exists to help athletes, coaches and parents LEARN, WIN and CELEBRATE. We don't expect everyone who uses our learning tools to become a world champion – that's not our mission. We do expect people who use our educational resources to become their own champion, by whatever definition they view success in their chosen sport. For some, success is making the varsity team, for others it's becoming country champion, and for others still, it may simply be gaining proficiency at a sport that offers a lifetime of fun and fitness. To us, no matter your aspirations in sport, if you are striving to improve, you are winning! As a leading sports education media company, we provide FREE video and blog content to anyone in the world with an internet connection. We also offer a global online community, where athletes, parents and coaches can interact, connect, chat, share content and find new friends. SportsEdTV videos feature coaching from world-class coaches and athletes – many of whom are or have coached world-champions – and have been watched by viewers in every country in the world.
Source :SportsEdTV
This article was originally published by IssueWire. Read the original article here.