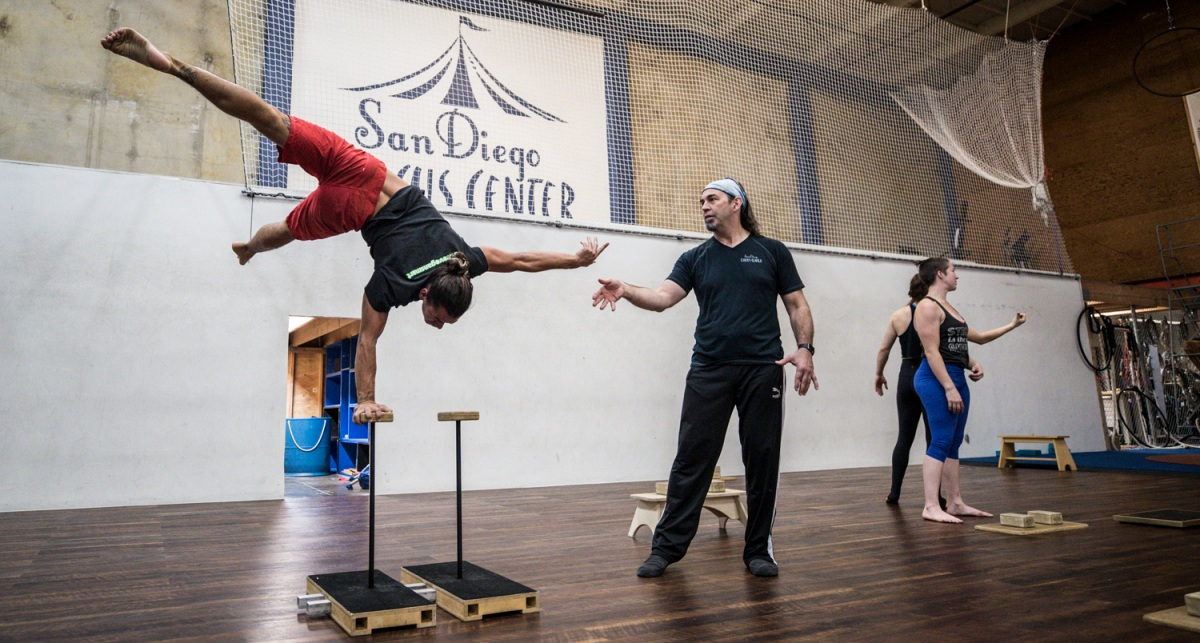 Jean-Luc Martin, founder San Diego Circus Center, adds body movement cross training for sports.
More on Spindigit:
(Spin Digit Editorial):- San Diego, Oct 15, 2020 (Issuewire.com) – SportsEdTV has added a unique adaptation of circus arts into sports performance enhancement by adding Jean-Luc Martin to its array of contributors.  Martin offers enhanced performance for athletes who cross-train from sports like figure skaters, synchronized swimmers, acro sport, gymnastics, and mainstream sports.
"His appointment as contributor emphasizes SportsEdTV's unending commitment to provide our sports audiences with deep and wide sources of athletic improvement," said SportsEdTV Founder and Chairman Robert Mazzucchelli. 
After retiring from touring with Cirque du Soleil Jean-Luc Martin migrated to Hollywood and became a successful stuntman on many films, TV shows, and commercials and became a line producer for many filmmakers and studios. With so much gathered knowledge from production and acrobatics Jean-Luc decided to return to his first love; circus arts, creating his own San Diego Circus Center.
"Though his Center's programs are directed toward students who aspire to become professional circus artists, Jean-Luc says 'circus lives in all sports' and many elite athletes from mainstream sports train with him," adds Victor Bergonzoli, CEO SportsEdTV
About SportsEdTV: SportsEdTV exists to help athletes, coaches and parents LEARN, WIN and CELEBRATE. We don't expect everyone who uses our learning tools to become a world champion – that's not our mission.
We do expect people who use our educational resources to become their own champion, by whatever definition they view success in their chosen sport. For some, success is making the varsity team, for others, it's becoming country champion, and for others still, it may simply be gaining proficiency at a sport that offers a lifetime of fun and fitness.
To us, no matter your aspirations in sport, if you are striving to improve, you are winning! As a leading sports education media company, we provide FREE video and blog content to anyone in the world with an internet connection.
We also offer a global online community, where athletes, parents and coaches can interact, connect, chat, share content and find new friends. SportsEdTV videos feature coaching from world-class coaches and athletes – many of whom are or have coached world-champions – and have been watched by viewers in every country in the world.
Source :Sportsedtv
This article was originally published by IssueWire. Read the original article here.